THANGKA FRAMES
Traditional framing – with three brocades, veil, chevrons and lining.
Innovative framing – with brocades of your choice in your unique design.
All framing is done in the studio and requires two-way shipping of paintings.
Contact us for more information.
Thangka Framing Contract (PDF)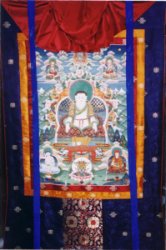 Marpa, St. Margarets Bay Shambhala Centre
INSTALLATIONS
Thrones & Shrines: Slipcovers, brocades and all the traditional textiles custom designed and produced for your centre.
Throne Construction Diagrams (PDF)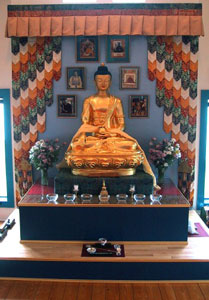 Gampo Abbey Main Shrine Room
Contact us for more information.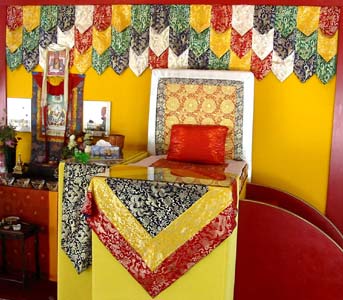 Dorje Denma Ling Summer Pavilion